Diary of a Painter Archives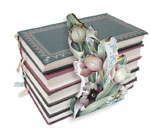 Painting is an expression of one's feelings. It can take you to another place at another time. Art comes from your heart, mind and soul. I hope you will enjoy reading My Diary of a Painter. I write periodically so I hope you will visit often My desire is for you to feel and experience the inspiration that is all around you.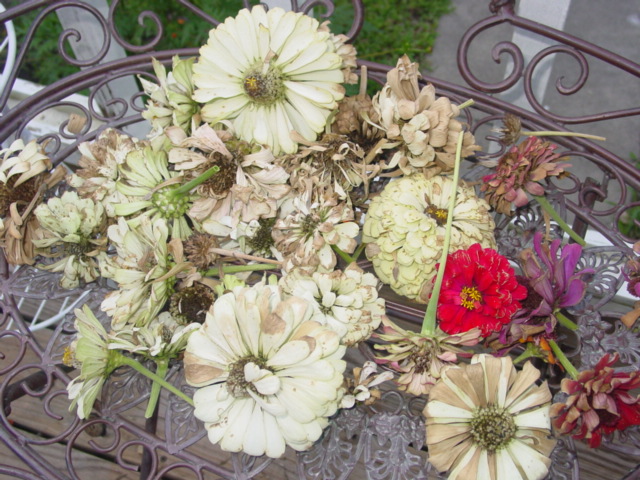 Next Year's Garden
The wedding is over;
one week and one day ago.
Every day this week I've wanted to paint,
but didn't.
I know it will help...
maybe tomorrow.
I'm setting on the deck
enjoying the evening;
the sounds, the soft breeze,
the flowers,
the solitude.
Fall is in the air.
The fire pit would feel good tonight.
I have just noticed the Wisteria is blooming again.
Beautiful purple flowers,
the size of my hand,
hanging gracefully on my arbor.
They have bloomed off and on all summer.
My, the flowers mean so much to me,
from planting the seeds,
to harvesting the seeds
and pulling the weeds in between,
and just looking at them.
Photographing for reference
but always letting the decorative look
influence my design.
That is the difference.
I just deadheaded by white zinnias,
next year's garden.
They are so tall and beautiful
bordered with white periwinkle
and white cosmos.
I know now I will continue to build my white garden,
for years to come.
It started because of the wedding
but I will continue it because I love it.
I am going to get my paint's and brushes out tonight.
Tomorrow I am going to paint.

Mary Jo Leisure, August 23, 2009
---
Scroll To Top

Mary Jo Leisure
103 E. 6th St.
Pleasanton, KS 66075
Phone: (913) 352-6706
E-Mail: mjleisure@ckt.net
[ Home ] [ Shop ] [Order Status] [ Search ] [ View Cart ]
[ Shipping Terms ] [ Privacy Policy ] [ CHECKOUT ]