Diary of a Painter Archives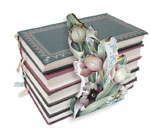 Painting is an expression of one's feelings. It can take you to another place at another time. Art comes from your heart, mind and soul. I hope you will enjoy reading My Diary of a Painter. I write periodically so I hope you will visit often My desire is for you to feel and experience the inspiration that is all around you.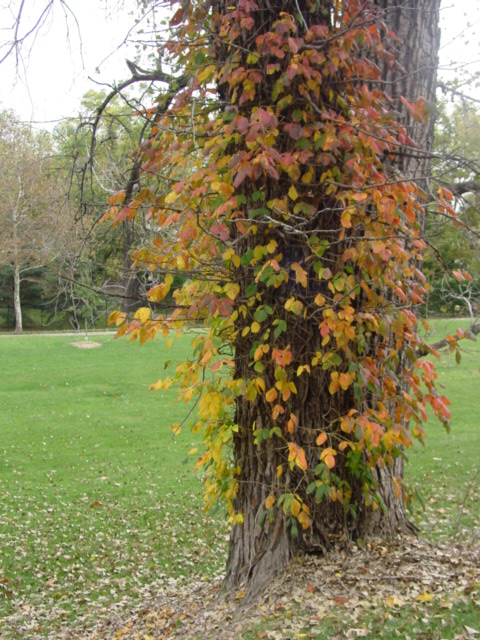 Don't Miss The Beauty
I drive the highway often
the same highway,
with lots of time to think
and open my eyes to dream.
The change of seasons bring new sights
in the gardens by the wayside.
As I drive by them,
I am touched by their beauty,
their color,
and their movement.
The sumac,
and its vibrand red,
the trees beginning to change color,
the bright yellow leaves
climbing up trees and fence posts,
tells me I'll find bittersweet there.
Cattails fill the ditches.
Tiny wild asters, white and purple
create poofy blankets
along the way
inviting me to come closer and
take some home today.
As I drove into town,
Ward Parkway was graced with beauty.
My eyes couldn't feast
on it fast enough.
I found another tree that
grabbed my heart.
I will continue to drive by it
again and again,
filling myself with it's beauty.
But the next time by
my camera will be ready.
Every year at this time
I want to paint a landscape.
It would be exciting to design it
with that decorative touch.
A little something different,
a surprise,
including all of its beauty.
Feast your heart
and
"Don't Miss The Beauty".
Mary Jo Leisure, October 6, 2008
---
Scroll To Top

Mary Jo Leisure
103 E. 6th St.
Pleasanton, KS 66075
Phone: (913) 352-6706
E-Mail: mjleisure@ckt.net
[ Home ] [ Shop ] [Order Status] [ Search ] [ View Cart ]
[ Shipping Terms ] [ Privacy Policy ] [ CHECKOUT ]