Diary of a Painter Archives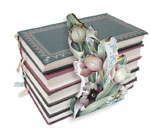 Painting is an expression of one's feelings. It can take you to another place at another time. Art comes from your heart, mind and soul. I hope you will enjoy reading My Diary of a Painter. I write periodically so I hope you will visit often My desire is for you to feel and experience the inspiration that is all around you.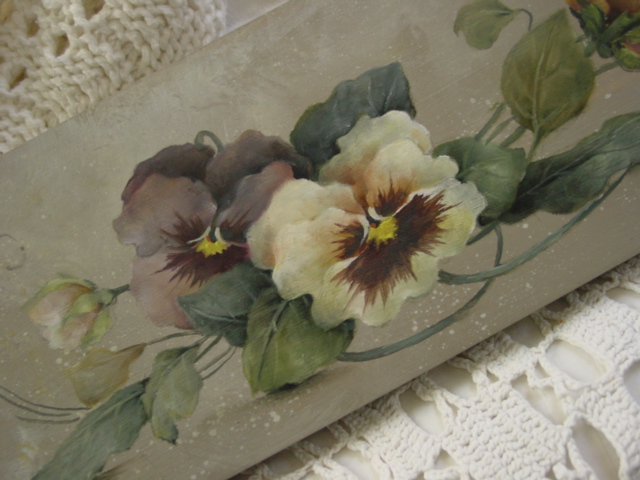 Gray, My Favorite Background Color
Gray is a natural, wonderful color,
a great neutral.
No one seems to want to use it,
but me.
I love the way it works with anything.
It can be warm, it can be cool.
It accents, it shows off,
it enhances, it brightens, it softens,
whatever you want.
Today I picked up the paper and read
"This warm sophisticated" neutral
makes a perfect complement to almost
any color in your home"
WOW!...they were talking about gray,
my color, the one I love to use.
I found out it is storming the country
in home decor and fashion.
Won't you take a look
and give it a try.
Watch it enhance the colors you use.
I am excited seeing others using gray and loving it.
It works, it works.
Tomorrow, I am ready to start a new painting using gray,
my favorite background color.


After I brought home pansies, I painted this piece...
on gray no less.


Mary Jo Leisure, March 8, 2009
---
Scroll To Top

Mary Jo Leisure
103 E. 6th St.
Pleasanton, KS 66075
Phone: (913) 352-6706
E-Mail: mjleisure@ckt.net
[ Home ] [ Shop ] [Order Status] [ Search ] [ View Cart ]
[ Shipping Terms ] [ Privacy Policy ] [ CHECKOUT ]