Diary of a Painter Archives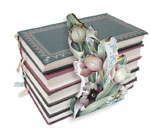 Painting is an expression of one's feelings. It can take you to another place at another time. Art comes from your heart, mind and soul. I hope you will enjoy reading My Diary of a Painter. I write periodically so I hope you will visit often My desire is for you to feel and experience the inspiration that is all around you.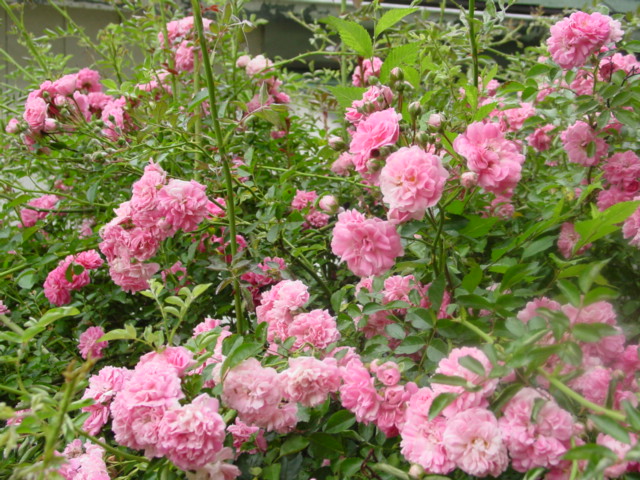 Footprints of Wild Country Roses
There used to be
a house
there, by the side of the road.
This is a common scene
when you live in a rural community.
Today I headed to the country roads
looking for wild country roses.
I generally find them
where there used to be a house.
The day was quiet, peaceful and beautiful.
I always wondered who used to live
where that house used to be
and how many years these
wonderful roses
have shared their beauty
with someone like me
who traveled down that country road.
I wonder who planted them,
nurtured them
and enjoyed them.
Their fragrance and their beauty
probably graced their kitchen table.
Maybe even picked by little hands.
I have been enjoying these wild country roses
for the 25 years
we've been back in Kansas.
They only bloom once a year,
and I am ready for them when they arrive.
Lynnae and I shared
wonderful times as we clipped
two or three bushels every year.
We dried them
enjoyed them
and shared them,
on wreaths, stationary
garlands,
and even on Christmas trees.
All of them chuck full
of stories and memories.
If we only knew them all.
Excitement begins in the searching, the finding,
the gathering,
the drying, the creating,
putting it all together,
and then the sharing.
So much beauty and enjoyment
from God's creations.
These special rose bushes
grace the lonely, quiet and peaceful roads,
not discarded
but leaving their footprints for us to find,
on fence posts,
climbing up trees,
in ditches,
by an old gate.
You might enjoy a ride
down a country road in Kansas
in the late spring
searching for footprints left behind
of wild country roses.
This is a special time for me
holding preciouse memories
as I gather my yearly bouquet.
May they be enjoyed by many
for years to come.
Maybe even in a painting that captured the moment.
Mary Jo Leisure, June 11, 2008
---
Scroll To Top

Mary Jo Leisure
103 E. 6th St.
Pleasanton, KS 66075
Phone: (913) 352-6706
E-Mail: mjleisure@ckt.net
[ Home ] [ Shop ] [Order Status] [ Search ] [ View Cart ]
[ Shipping Terms ] [ Privacy Policy ] [ CHECKOUT ]