Diary of a Painter Archives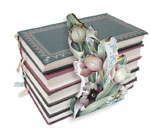 Painting is an expression of one's feelings. It can take you to another place at another time. Art comes from your heart, mind and soul. I hope you will enjoy reading My Diary of a Painter. I write periodically so I hope you will visit often My desire is for you to feel and experience the inspiration that is all around you.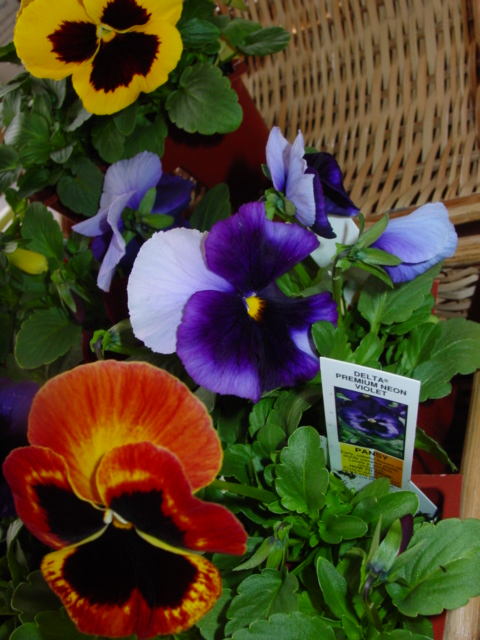 Today I Brought Home Pansies
I am ready for spring.
It is sill cold,
even ice on the streets in Kansas City today.
When I opened the door to go out this morning,
my hope of spring was
the chorus of birds singing all around me.
They sounded happy
and
the sun was shinning.
I went looking for color.
Where else but my favorite nursery.
Nothing was outside
but
when I opened the door
I found another world...
plants...live plants...
color...real color...vibrant...
plants inside waiting for warm weather,
waiting for someone like me to take them home.
I headed for the pansies.
They like cool weather.
Their petals were beautiful,
big, with lots of movement and ruffles.
Gorgeous colors,
purple, yellow, white, rust, salmon, blue.
They were waiting for me.
They knew I would take them home.
My mind was designing.
Yes, any of these colors would look good on gray.
I headed home with
two boxes of plants.
Today I brought home pansies,
tomorrow I will be painting them.
Mary Jo Leisure, March 12, 2009
---
Scroll To Top

Mary Jo Leisure
103 E. 6th St.
Pleasanton, KS 66075
Phone: (913) 352-6706
E-Mail: mjleisure@ckt.net
[ Home ] [ Shop ] [Order Status] [ Search ] [ View Cart ]
[ Shipping Terms ] [ Privacy Policy ] [ CHECKOUT ]