Diary of a Painter Archives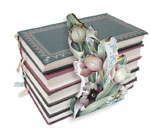 Painting is an expression of one's feelings. It can take you to another place at another time. Art comes from your heart, mind and soul. I hope you will enjoy reading My Diary of a Painter. I write periodically so I hope you will visit often My desire is for you to feel and experience the inspiration that is all around you.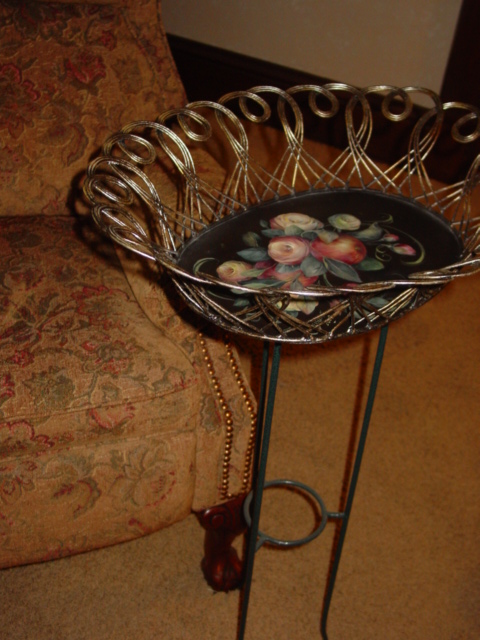 I Feel Like I've Been Plugged In
This morning I feel like I've been plugged in.
It's like spring,
a fresh new day,
and it's August.
The birds are really singing
loud and beautiful.
It's cooler,
and comfy.
Everything is green and fresh.
Doctor's say I'm stronger,
maybe that's it.
I know however, that God is behind it all.
I want to be outside this morning,
but I'm ready to paint this afternoon.
I am looking at the canvas,
not a canvas at all.
A beautiful lacy metal basket.
Could be a tray,
could be a table, could hang on the wall.
Right now I want to paint
on the top and on the bottom.
Turn it upside down
and be challenged.
We'll see.
I want flowers,
but not too many.
I want color,
but not too much.
I want neutral
but not too dull.
I want to reach and stretch,
look and see,
touch and feel.
I want to be challenged.
Mary Jo Leisure, August 8, 2008
---
Scroll To Top

Mary Jo Leisure
103 E. 6th St.
Pleasanton, KS 66075
Phone: (913) 352-6706
E-Mail: mjleisure@ckt.net
[ Home ] [ Shop ] [Order Status] [ Search ] [ View Cart ]
[ Shipping Terms ] [ Privacy Policy ] [ CHECKOUT ]