Diary of a Painter Archives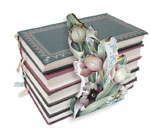 Painting is an expression of one's feelings. It can take you to another place at another time. Art comes from your heart, mind and soul. I hope you will enjoy reading My Diary of a Painter. I write periodically so I hope you will visit often My desire is for you to feel and experience the inspiration that is all around you.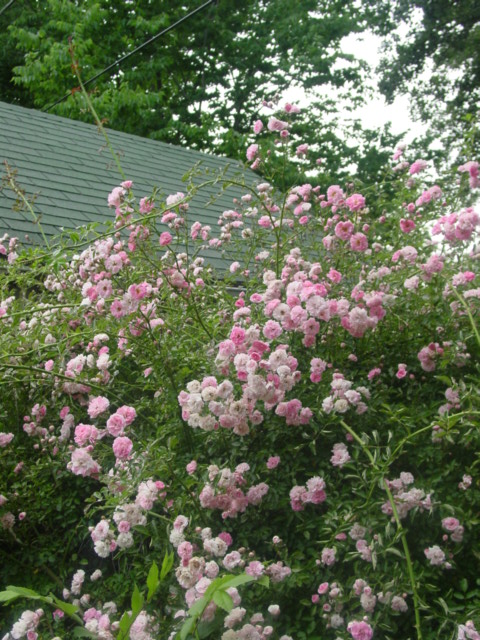 Only Once A Year
I anxiously look forward each year
to this week.
My wild wild roses
finally blossomed into full color.
Usually on Memorial Day week,
but now it is June.
They are beautiful.
Most people try to get rid of them
but not me.
Beautiful soft pink
some nearly white,
and some quite bright.
I only have a couple of weeks
to enjoy them in my garden.
Only once a year.
My shed is graced with their beauty.
They are reaching for the sky.
I take lots of pictures
and dry bushel of flowers.
They will become wreaths, garlands and surprises.
They inspire me.
I just look and look and look at their color and their shape.
They cling to one another
in clusters.
Brent transplanted them in my yard in 2000
from a country road.
They were in someone else's yard
many years ago,
left alone where no one lives any more.
Did they love them like I do?
Thank you God
for opening my eyes, my heart
and my excitement
to all of your beauty.
I'll drive the country roads
searching for all the wild roses I can.
I'll find them
on fence posts, in ditches, growing up trees.
Houses are now gone
but this beautiful little rose
is still there
for those who want to see.
I bask in their beauty
if only for a little while,
and Only Once A Year.

Mary Jo Leisure, June 4, 2009
---
Scroll To Top

Mary Jo Leisure
103 E. 6th St.
Pleasanton, KS 66075
Phone: (913) 352-6706
E-Mail: mjleisure@ckt.net
[ Home ] [ Shop ] [Order Status] [ Search ] [ View Cart ]
[ Shipping Terms ] [ Privacy Policy ] [ CHECKOUT ]