The Giclee Gallery
Giclee is a French word that describes the process of making fine art prints from a digital source.
The Giclees in the Twelve Months of Roses Collection are no longer available. They are displayed here so that you can view them as a collection.

I do have some other Giclees that are available in paper prints and are also printed on canvas. If you are interested, you can find these Giclees for purchase in the Avenue of the Arts.
Visit More Galleries
Decorative Art Gallery Landscape Gallery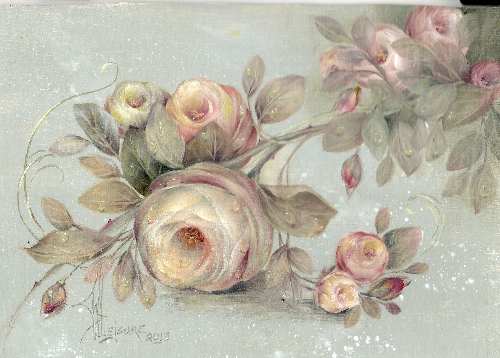 Changing Seasons


This is the October 2013 Giclee for My Twelve Months of Roses Collection. It is availabe in Avenue of the Arts as a limited print for sale only until Nov. 15th 2013. The title of this Giclee' is "Changing Seasons"

Mary Jo Leisure
103 E. 6th St.
Pleasanton, KS 66075
Phone: (913) 352-6706
E-Mail: mjleisure@ckt.net
[ Home ] [ Shop ] [Order Status] [ Search ] [ View Cart ]
[ Shipping Terms ] [ Privacy Policy ] [ CHECKOUT ]