Welcome

Welcome to my website. So glad you have come to visit. Please feel free to open each window and enjoy.

I am looking forward to spending more time with you on my website. I will gradually be changing a lot...pictures, writings, etc. In fact I am planning to put more original art for sale here. Please message me if you have questions or email me at mjleisure@ckt.net .

I will begin today by adding 2 original paintings for sale. For some reason I have very strong feelings when I am painting. It is such an inward and personal part of me. Many painters probably feel the same way. These two paintings I will be adding to my Gallery but you can also find them On the Avenue, in the shop area.

I love the beauty of the sky, the clouds, the stars, the sun and the moon. They all give us so much beauty. This is the beginning of a series I am calling " The Galaxy" and are referred to as No. 1 and No. 2 because there will be more. They each sell for $485.00 I guess you could say they are my interpretation of the stars in their beauty. I hope you will enjoy them and discover you own feeling of the sky.
The Galaxy No. 1 and No. 2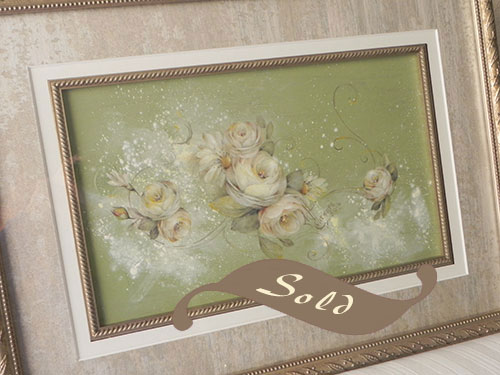 This is "The Galaxy No. 1 It is 14x19" including the frame
"The Galaxy No. 2 It is 13 1/2 x 16" including the frame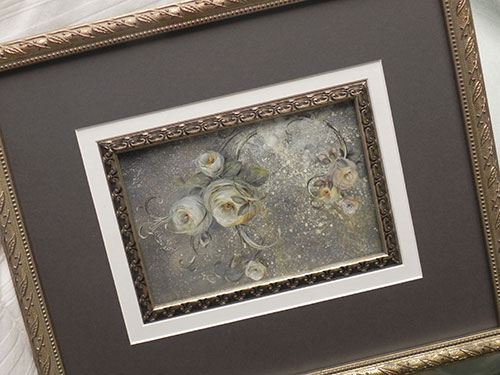 Tap on image(s) to enlarge.
Announcing the New Online Classroom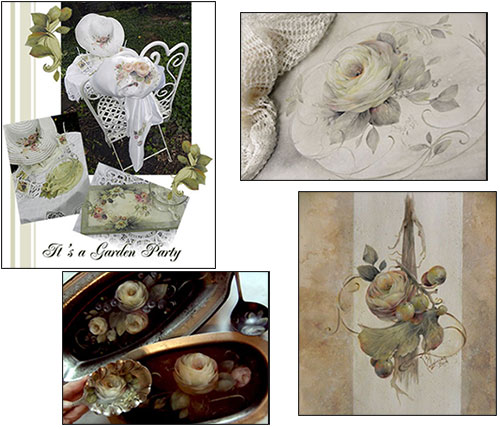 Something New! I am now offering online classes. Please visit the new classroom and watch the short clips introducing each class. When you make your purchase, you will receive the login information and will be able to enjoy the lesson for a lifetime.
There are also video tutorials and painting tips. I plan to add more to this page in the future.
Design Class with Kelly Hoernig at Cedar Crest
This is a new year with new and exciting things ready to happen. I am excited about a design class that Kelly Hoernig and I will be teaching together at Cedar Crest the end of April.
This class will be full of intense and exciting study. I have known Kelly for many years. She has creativity written all over her and does not stand still for a moment. We both have a deep passion for design and yet we approach it in different ways. How exciting that is. Where do we find inspiration and what do we do with it...how and why. This is one of my very favorite classes to teach and love sharing the excitement it has given me through the years. I will be teaching the morning session and Kelly the afternoon. Lots of hands on application ... till your cups runs over.
We hope you will join us for this exciting time in the classroom. Click the following link to find out specific information on how to sign up. Kelly Hoernig and Mary Jo Leisure 2018 Design Seminar.
Oil Painting Expressions - The Compote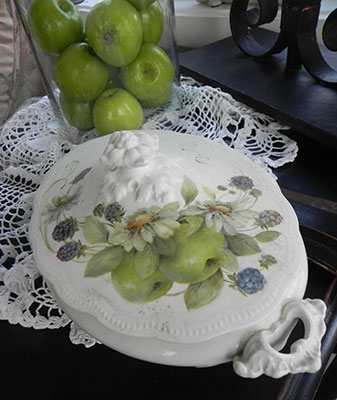 Oil Painting Expressions Session 5 is launching on March 5. "The Compote" is the project I will be teaching in this series. It you have not joined an online class yet I would like to encourage you to this exciting experience. It is a great opportunity to study with 7 excellent teachers and you can go back again and again as many times as you want...watch the video .... study specific areas of difficulty until Feb 1. 2019. Wonderful projects but best of all are the great learning techniques to help you build your skills. Check the following link for more information. Ask questions. Would love to have you join us.
New to Oils? Oil Painting Expressions makes it easy to learn! Watch and paint along with the short tutorials in the Oil Basics Brush Ups Series, included in your subscription, covering topics like surface preparation, blending, leaves, twigs, fruit, flower petals, shapes, gold leafing, varnishing, and much more. Already an accomplished oil painter? Then you can pick up some valuable oil techniques to add to your skillset!
In our new Creative Beginnings Series, our artists share with you what inspires them to create their designs.
www.oilpaintingexpressions.com

Mary Jo Leisure
103 E. 6th St.
Pleasanton, KS 66075
Phone: (913) 352-6706
E-Mail: MJL@MaryJoLeisure.com
[ Home ] [ Shop ] [Order Status] [ Search ] [ View Cart ]
[ Shipping Terms ] [ Privacy Policy ] [ CHECKOUT ]